This week I had my birthday so of course I had to show you some of my birthday gifts from friends this year. They took on a certain theme - accessories, MAC cosmetics and pink. I'm a bit concerned that people think I'm a little like Barbie. Hmmm. Having said that I do love all these things, OPI polish, MAC lip products, eyeshadow, pretty hair accessories, jewellery and a gorgeous scarf, I'm a happy girl with some lovely friends.
I'd like to have fresh flowers in my apartment all the time. Sadly I just never seem to get around to buying them. Luckily I have a person who likes to buy them for me every now and then. Fresh flowers can brighten any space and add a fresh point of interest to a room not to mention the beautiful scents.
Glitter French Manicure
I'm a big lover of brightly colored nail polishes and occasional nail art when my patience allows. Sometimes though a simple nail is nice. I love the look of a french manicure, it's so clean and sophisticated. Plus, you never have to worry about it clashing with your clothes (that bothers me so much I have to re-paint my nails before I leave my home, usually at the expense of being on time). A fine line of silver or gold glitter polish is a great twist on a french manicure. Who doesn't like a touch of sparkle?!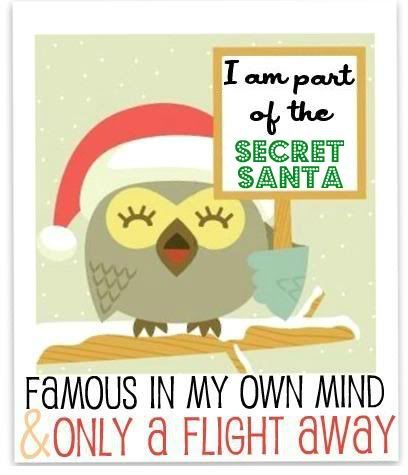 Christmas isn't too far away now. I saw this great idea on
Melina's blog,
it's a Secret Santa for bloggers. I thought it'd be great fun to take part and of course hopefully make a new friend in this little world. Take a peek by clicking on the picture if you too feel like getting in the festive spirit.
Kylie Minogue with Yves Saint Laurent (YSL) Black Tote Handbag.
Seemingly I am having a bit of a thing for Yves Saint Laurent right now. I spotted this tote in the store not so long ago and then this snap of Kylie Minogue with it. Lucky girl. Not sure about her velvet jacket and those pants. What do you think? It's not something I could get away with that's for sure. But the bag...oh the bag...that I could definitely get away with. It's such a versatile bag, clean lines, smooth leather and of course it's big enough to fit all my junk in. I would like this. A lot. Santa?

That's it for this week. I hope you all have an awesome weekend.
xxx